Meet Our Members
The Animal League of Birmingham's dedicated members are passionate about helping animals in need. Their frequent fundraising events raise funds and provide awareness for shelters and rescue organizations. Learn more about our members.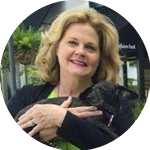 Gail Batchelor
Gail serves as The Animal League's official cook of all things delicious. When not cooking, Gail loves to love on Cowboy, Lulu, Puppy, Meow Meow, and Skeeter.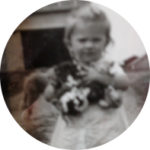 Kirsten Borglum
Kirsten comes from a long line of animal lovers, with a penchant for the pussycats as shown by this picture of her mother as a child. She is an experienced feline foster mom, and along with her resident kitties (Francesca 14, Nala 3, and Katarina Von Hissypants 5), is currently host to several fosters while they await adoption, or recover from illness.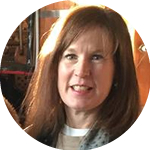 Elaine Chambless
Elaine is our horse enthusiast and is also employed as Development Director for the Cystic Fibrosis Foundation. Her horses Buster, Skip, Shadow, Kid Rock, Moon Pie; cats Snow Cat, Domino, Guinevere, Arwen, Hobbit, Tabitha, Rascal, Asher; and dog Cody make her world complete.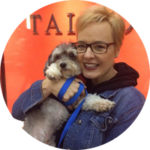 Georgia Claridy
Georgia is a retired cosmetologist and a mother of two. She is an advocate for senior dogs as well as dogs with special needs and amputees.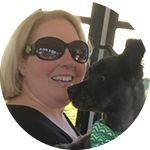 Stephanie Clayton
Stephanie has had a passion for animals all of her life. In 2005 she was able to make a dream come true and opened The Pampered Pet Resort in Hoover. She is very active with animal welfare and rescue. She has four rescue dogs- Pete, Zeke, Peanut and Tripaw Willie that adore their mama. Stephanie serves as the treasurer on our Board of Directors.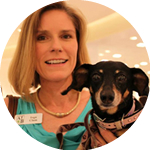 Inga Clum
Inga teaches Kindergarten at Inverness Elementary School and is proudly owned by Chloe and Lexy. Inga is our Vice President on our Board of Directors.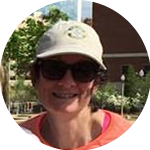 Leigh Colpack
Leigh is a Project Manager that loves to spend her free time with cats Ralph, Wally, and Casey. They think she's awesome and so do we!
Jennifer Cordover
Jennifer is co-owner of Encore Physical Therapy in Cahaba Heights. Her dogs Rosie and Kobe help round out her family perfectly.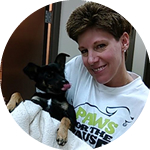 Peggy McCorkle Cropp
Peggy is our President on our Board of Board of Directors. She is a legal assistant/paralegal at Lloyd & Hogan and is a proud mom to Millie and sometimes (mostly) to problem cat Harry.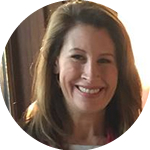 Jennifer Emmerson
Jennifer is a pilot for United Airlines and loves coming in for a landing to spend down time with her amazing cats Bailey and Riley.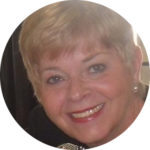 Julia Ann Fleming
Julia Ann Fleming is our "cat whisperer" having spoiled and given a loving home and care to 12 rescued fur babies in the last 20 years as well as being active in the community cat movement. Her consulting company assists nonprofit organizations across the US on nonprofit management and fundraising.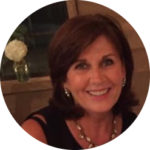 Patricia Finklestein
Pat is our Director of Membership on our Board of Directors. She is a devoted mom to Harvey and serves as Director of Professional Learning for BBB Educational Enterprises.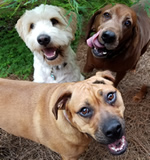 Ashley Glass, RN
Ashley Glass, RN, wants to live in a world where people treat their pets like family. She and her husband share their home with four furry pookas named Ella, Red, Lulu and Bear.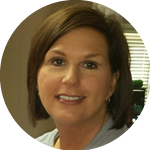 Lynne Harris
Lynne is a Quality Control Analyst with Regulatory Solutions, L.L.C. as well as an Authorized Disney Vacation Planner with Ears of Experience. She serves as Director of Fundraising/Events on our Board of Directors. Her cats Zelda, Tessa and Aly as well as her dog Sophie proudly call her Mom.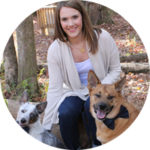 Samantha McDonald
Samantha McDonald is an Athletic Trainer and teacher living in Hoover, AL. She has 2 fur babies: Blaze and Sadie, and 3 fur siblings: Jack, Jill & Stella!
Jan Mittermaier
Jan, an animal lover with a huge heart, is retired from the Federal Government. We are glad that she's now on our team!

Wendy Monteleagre
Olive and Maxwell are so happy to have Wendy, a Registered Nurse, as their keeper. Wendy also serves as our Director of Grants on our Board of Directors.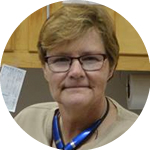 Suzanne Orange
Suzanne serves as Secretary on our Board of Directors. She is the owner of At Home Pet Care and spends her free time caring for and spoiling Sydney, Sophie, Emma, Jelly, and Muffin.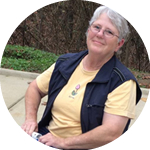 Lanie Parker
There can never be enough love for Lanie's dogs Hope, Lola, Gracie, and Abby. Lanie, is an Equipment Operator at Alabama Power and loves her job but would love it more if her pets could come!

Jamie Preston
Jamie is retired as an Occupational Therapist from the University of Alabama Hospital but is still very busy caring for pets Patchy, Bailey, and Bentley.

Amanda Prince
Amanda is the Business Manager for Forget Me Not Photography and is a wonderful photographer. All her spare time is spent with pups Thor, Gibbs, Martini, and Booda not to mention the cat, Stormy. Amanda is the Director of Public Affairs on our Board of Directors.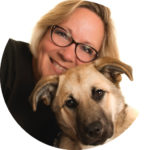 Susan Prince
Susan, the owner of Forget Me Not Photography, takes beautiful pictures (we especially love the pet ones). While not taking pics, she has her hands full with dogs Thor, Gibbs, Martini, and Booda as well as cat, Stormy.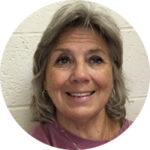 Sydney Smith
Sydney Smith is a former educator retired from Birmingham City Schools. She is mom to the magnificently wonderful cat, Harry Potter. Rescued terriers, Marci & Sport, are also part of her household.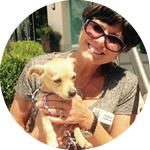 Mellisa Sullivan
Mellisa finds great joy in spoiling her dogs Bailey, Holly, Sophie, and Jazzie. Not sure how but she is also a full time housekeeper, lawn care expert, babysitter, Mom, and Grandmom!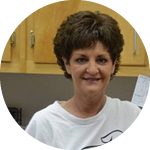 Tammy Womble
Tammy is the Assistant Property Manager for the Jefferson County Housing Authority (Spring Gardens). She somehow still makes time to love on kitties Blu Belle, Ziggy, Sugar Baby, Mango, Atlas, and Hunny B and doggy, Gabby.